THE HEART OF THE STAND
An invitation to gather together with everyone in the Northwest Iowa region and surrounding communities. A stadium event inviting all people – all generations, all backgrounds, all cultures – to true worship. A day to empower each other through witness and testimonies, to fellowship, to cultivate relationship with each other and with Jesus, TO CELEBRATE JESUS. A coming together in one location for one day in seeking to answer the question Jesus, the One true King, asks, 'Who do you say I am?' (Luke 9:20).
On this day, all are invited to boldly take a stand for Him, to choose to live daily for Him, and to proclaim He is Christ the Lord! To live into this promise each and every day following this one, until someday when Jesus returns and, at His name, every knee will bow and every tongue will confess that Jesus Christ is Lord, all for His glory (Philippians 2:1-11).
May we all take a stand and start a cycle that never ends to hunger for, glorify, and proclaim Jesus as Lord!
One Day. One Location. One Jesus. See how this dream was born into the heart of a local farmer, Mark Vermeer.
The Stand Leadership Team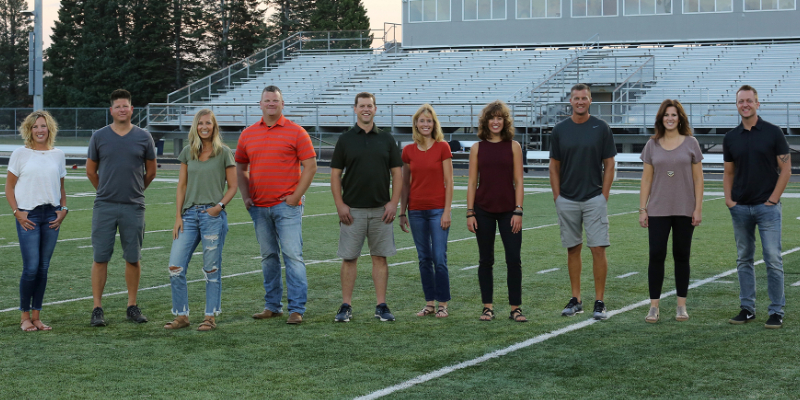 L-R: Barb Den Herder, Aaron Baart, Heather Rozeboom, Lee Van Meeteren, Mark Vermeer, Tricia Vermeer, Aftyn Vermeer, Lyle Schut, Jill Schut, Mike De Jong
HUNGER. GLORIFICATION. PROCLAMATION.